The scribblers are about to land!
The wordsmiths, the storytellers, the poets, playwrights and publishers, they're coming to town and, like Santa Claus, bring gifts, and hope, and an excellent excuse to get together with people you love. That is, all you writers in and around Canterbury.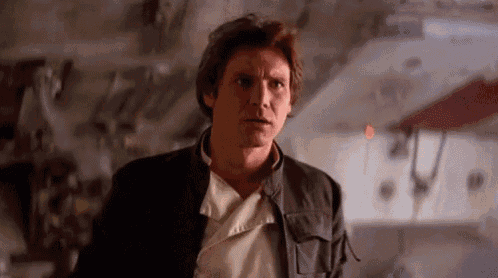 Yes, the lot of you. Even the weird ones.
Especially the weird ones!
Come and join us for a marvelous weekend of writing workshops and creative community.
Friday 13 – Saturday 14 October 2017, at the WEA on Gloucester Street
For the full line up (minus gifs and witty commentary) check out the workshops page.
Last week I introduced you to four of our speakers, and today, I have the honour, ney the privilege, of introducing you to the other four!
First up, a beloved local poet, teacher, and short story writer…
Frankie MacMillan!
Frankie taught for more than a decade at the Hagley Writers' Institute here in Christchurch and has, over the years, helped many a writer on their journey. You'll find her in basically every literary journal and anthology this country produces, on top of which you'll find several of her own collections of poetry and short stories in all good bookstores. Her most recent, My Mother and the Hungarians and other small fictions (Canterbury University Press, 2016.) was longlisted for the Ockhams this year!
Frankie twice won the National Flash Fiction Day top prize and has held several scholarships and residences.
This year she's been the Michael King Fellow and writer-in-residence at the University of Auckland, but she's back in town and we've snapped her up for a workshop, first thing on Saturday morning, to kick start our brains and pens!
Come along to The Writer and the Blank Page from 9-10:30am on Saturday 14 October, for a gorgeous low-key start to a full day of workshops. Bring pen and paper and you're in for a treat!
Deal?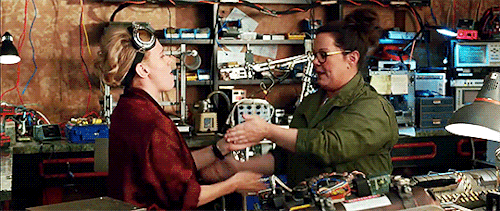 Deal.
Well, that is unless you go to the other session on at the same time. I won't lie, you have some tough decisions to make.
But it is 9am on a Saturday, so we have to make it worth your while.
Next up, a pillar of the New Zealand writing community…
Barbara Else!
Barbara is a literary consultant, agent, manuscript assessor, and editor. Oh, and she's also a writer! She has published a whole heap of children's and adult fiction, plays and short stories.
Along with her husband Chris, she runs TFS, a literary agency and consultancy. Together they were instrumental in the establishment of both the New Zealand Association of Literary Agents and the New Zealand Association of Manuscript Assessors
Her book The Travelling Restaurant (Gecko Press) won her numerous awards, as did The Queen and the Nobody Boy (Gecko Press), and more recently, The Volume of Impossible Endings (Gecko Press) and The Knot Impossible.
In 2012 Barbara won the NZ IBBY Honour Book for Writing, and last year she won the Margaret Mahy Medal for lifetime achievement and services to children's literature.
We are lucky enough to have her for two glorious sessions…
The first takes a broad look at how readers relate to stories and what this means for the creative process. The second zooms in on the pacing of story, and will particularly look at children's literature.
Um… yes please.
One word of warning: that second one is on at the same time as another workshop, so you'll have to choose. Again. I know, I'm cruel. So cruel.
Next up, we have a young writer with her finger on the pulse…
Beaulah Pragg!
Beaulah is the lady in the know when it comes to independent publishing, and she's going to share her knowledge with us!
Beaulah is an author and learning specialist working for the Christchurch City Libraries. She loves writing stories about fantastical worlds and interesting relationships.
Her first novel, The Silver Hawk, was published in 2013 and she is currently working on the sequel. She has also published numerous anthologies of children's writing from the various creative writing groups she teaches.
Beaulah's Indie Publishing Workshop will draw on her experience and knowledge of Independent Publishing. There are now more options than ever for getting our books into print. Beaulah will guide us through the pros and cons of publishing independently, the publishing workflow, major publishing options for eBooks and print, and your tax obligations as an author/publisher.
And yes, there is something else on at the same time.
You're spoiled, really.
I have one more writer to introduce you to…
Paul Maunder!
Paul is a playwright, director and cultural activist. He lives with his family in Blackball, on the West Coast but he's coming over to the flat lands for our weekend workshop series!
Paul studied drama and film in Sydney and London before returning to New Zealand, where he established Amamus, an innovative theatre group, and made a series of groundbreaking films.
He has also published three books: Tornado (Maitai River Press, 2011), exploring social dramas on journeys through time and place; Coal and the Coast (Canturbury University Press, 2012), a reflection on the Pike River Mine Disaster; and Rebellious Mirrors (CUP 2013), based on his PhD thesis about community-based theatre in Aotearoa.
Paul is heavily involved with the Blackball Museum of Working Class History and he co-ordinates Kiwi/Possum Productions, a Community-based theatre group who explore a whole range of issues, from the Pike River Mine Disaster to race relations on the Coast.
In these changing times we often think a lot about digital and international audiences for our writing, but the risk now is undervaluing our local communities and audiences. In his workshop No Writer is an Island, Paul will talk about writing within and about a community as a way of exploring technique and expanding audiences.
We need each other, its true, as writers, as artists of all kinds. As humans, I suppose.
We need travelling companions, community. Which is why we do this, put on workshops, and all the other things on our calendar, to bring writers together, to support one another on the journey.
But let's be honest: some bits of the journey are a bit meh while others are too bloody good to miss! This weekend series of workshops fits squarely in the second category! Check out all the events and RSVP here, or if you don't do Facebook, flick us an email telling us which sessions you'd like to attend.
See you there!