Here we go again, folks. Another year, another weekend of WICKED writing workshops!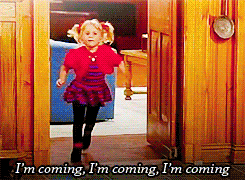 Would you like to know who we've pulled out the literary hat this time? I'm picturing a beret, myself, but maybe that's because I lived in Paris for a bit. Perhaps your literary head-dress is a fedora, a newsboy cap, or that practical woolly beanie which is only more ugly for matching your writerly finger-less gloves but keeps your ears from freezing off while you're writing in the winter.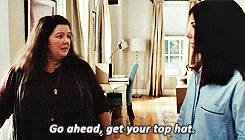 Speaking of winter… it'll be on our doorstep when our workshops come around. Friday 26 and Saturday 27 May, those are the dates. Gives you plenty of time to pencil it in and organise a babysitter and book your tickets.
ps. For a great deal, get yourself a weekend pass – five sessions for $60! Or if you prefer to attend only one or two sessions, they're $20 a pop.
So here goes, the line-up for our May Weekend Writing Workshops. First stop…
Poet and powerhouse, the one and only
Selina Tusitala Marsh!
That's right, the pasifika poet-scholar herself will share how her grandfather's name has been an 'ala', a pathway, in her writing journey, leading to the top of the Sacrarium Steps at Westminster Abbey when she wrote and performed a poem for Her Majesty, Queen Elizabeth II, on behalf of the Commonwealth.
Tusitala is the Samoan word for Storyteller. The matai (chiefs) gave this title to the beloved writer Robert Louis Stevenson when he lived in Samoa. In this session we will explore its inversion, Tala Tusi – The Teller is the Tale. Selina will also read and perform her poetry at this unmissable opening night session.
Who? Selina Tusitala Marsh
What? Tala Tusi – The Teller is the Tale
When? 5.30 – 7pm
Where? The Malthouse Theatre
Cost? $20
How do I get tickets? Go right here, right now.
Not a bad start, eh?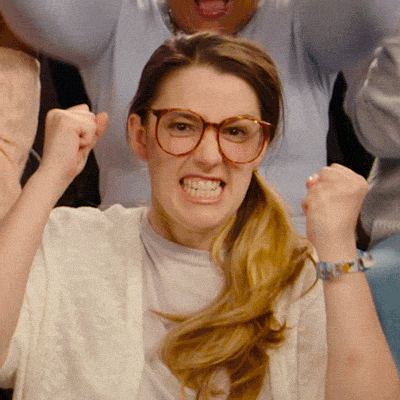 Oh, but I'm just getting started…
Next up…
Writer, editor, critic and academic
Peter Simpson!
Peter's book BLOOMSBURY SOUTH has been shortlisted for the Ockham New Zealand Book Awards this year. Who knows, folks, we could well have the winner of our nation's top literary prize at our very own Canterbury workshops!
Peter was the curator and managing editor of Holloway Press, and an associate professor of English at the University of Auckland. His writing credits are extensive, including several full-length books, and numerous contributions to journals and anthologies. And don't even get me started on all the things he's edited and curated.
His seminar will explore how non-fiction books tell a story, focusing particularly on the problems presented by Bloomsbury South, a much more complicated story than his previous books. The elements of strong narrative are not, after all, reserved for fiction. Non-fiction authors must wield structure and language in such a way that their books prove as addictive as any page-turner paper back. How to tell the story: reflections on a non-fiction narrative is going to be brilliant! And the wonderful thing about our Friday evening sessions is you need not choose between them. They run one after the other! That's right, you can see them both.
Who? Peter Simpson
What? How to tell the story: reflections on a non-fiction narrative
When? 7:30 – 9pm
Where? The Malthouse Theatre
Cost? $20
Get tickets now!
That's Friday night, and what a way to start the weekend? There'll be a light supper between the two sessions and these will be less workshoppy, more like seminars. On the Saturday, however, you'll need pen and paper, or a laptop, maybe even a few pages of your writing. These are serious workshops, people, for serious.
So, bright and early, we start with…

Playwright, author, and some-time jester
Carl Nixon!
Last year we had the great honour of having Carl judge the Short Prose category in the New Zealand Heritage Writing Competitions and Book Awards. He's written so many powerful short stories, and novels too, but as a playwright it's his dialogue that astounds. In his workshop he will share his methods (and madness?) for finding the voice of a character.
In theatre, of course, the entire story hangs off the dialogue, but one might argue the same is true for many novels, short stories and even poetry. Voice is not limited to the words between the speech marks, after all. But the words between the speech marks can make or break your story. Come along and learn from a master of this craft in Finding the Voice of your Character.
Who? Carl Nixon
What? Finding the Voice of your Character
When? 9 – 10.30am
Where? The Malthouse Theatre
Cost? $20
Tickets are here, but first… there's good news and there's bad news. The good, well, obviously it's ALL good, but the bad: you have to choose between this workshop and…
The eclectic, the prolific, the unputdownable…
Anna Mackenzie!
Since her first novel came out in 2003, Anna has written nine novels across a range of genres: contemporary, historical and speculative fiction for adults and young adults. Regardless of audience or subject, a book's beginning must grab a reader and not let go.
So you have your beginning… or do you? will be a hands-on workshop in which we will look at the perfect beginning, and where to from there. Learn how to lure readers into your world, make them care about your characters, and keep them there through thick and thin. A strong opening to your story must do all of this and more. Bring along a beginning or two, and learn how you can amp up the pulling power of your words.
Who? Anna Mackenzie
What? So you have your beginning… or do you?
When? 9 – 10.30am
Where? The Malthouse Theatre
Cost? $20
Book now! But careful not to double-book though. Don't forget: this and Carl's session are on at the same time.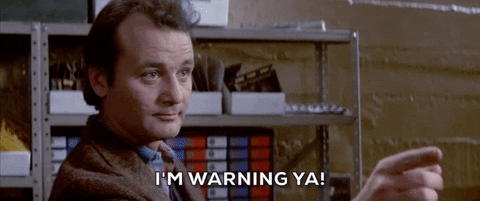 You have been warned.
And then for something a little different…
Our very own, the daredevil debutante himself,
Ray Berard!
In 2015 INSIDE THE BLACK HORSE found its way to The Listener's top books of of the year, and in 2016 took out the Debut Novel Ngaio Marsh Award for Crime Writing. Ray's book has been described as 'technically perfect', and rigorous revision is how it got there.
In his workshop, Ray will take us through his process of tightening up a manuscript. Ray worked with top New Zealand editors and will talk about the importance of editing and integrating others' visions for your book without losing its integrity. He'll touch on plot, dialogue, detail and structure, as well as the realities of modern publishing and how best to back yourself in the current marketplace.
In a competitive marketplace, so much is required for a book to stand out: every scene has to pack punch, every line of dialogue, every detail must carry its weight. Crafting a Tight Tale will equip writers as they prepare their manuscripts for the big bad world of publishing.
Who? Ray Berard
What? Crafting a Tight Tale
When? 11am – 12.30pm
Where? The Malthouse Theatre
Cost? $20
Sold! Get your tickets today! Ah, but first you've a choice to make, between this workshop and…
Author of the enthralling SPARK trilogy,
Rachael Craw!
Writing for young adults demands a keen sense of pace, a deft use of language, and a rip-roaring good story! Rachael Craw engenders fierce loyalty in her readers. Her books are immersive and convincing, despite, or perhaps because of, their other-worldliness.
For many readers, fiction is the ultimate escape, taking us places totally unlike the world we live in. How does a writer make the unbelievable utterly believable? How do we charm readers into suspending their disbelief so that they'll follow us (and our characters) no matter how far-fetched the story, how far-away the world?
If you want to sweep readers off their feet in such a way that they'll happily follow you through space and time, whether you mess with the laws of physics or rewrite history or defy nature, then Suspending Disbelief is for you!
Who? Rachel Craw
What? Suspending Disbelief
When? 11am – 12.30pm
Where? The Malthouse Theatre
Cost? $20
Book now! Careful not to double-book though. This and Ray's session are on at the same time. You gotta make a choice here…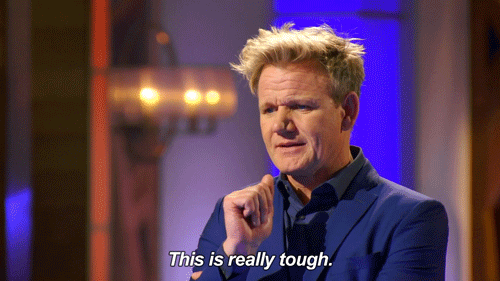 Next up: double double, toil and trouble, it's a two-for-one deal!
Mel Dixon, Amy Paulussen & Adam Hayward
In this session we will look at two different ways to launch our writing into the world.
First, for those interested in the traditional publishing path… Amy Paulussen found interested publishers via a Twitter Pitch competition, and this led to her working with a New York literary agent. Mel Dixon won a mentorship with an Australian editor through a similar competition. They will talk about honing a succinct pitch, putting your best foot forward for international agents and editors, and basically jump-starting your journey down this famously long-haul route to publishing.
But the traditional route is not for everyone, and crowd funding is an increasingly popular and effective route to publication. Unlike other crowd funding sites, BOOSTED is specifically for the Arts in New Zealand. Adam Hayward will break down the process of launching a BOOSTED campaign to fund your projects. This great home-grown endeavour supports its artists and boasts an incredible success-rate.
Regardless of how you hope to publish, Ready to Launch? has something for you. We will look at the nitty-gritty of crafting a tantalizing hook, and at the broader picture of how best to share yourself and your work with those who might contribute to your journey as an author.
Who? Amy Paulussen, Mel Dixon and Adam Hayward
What? Ready to Launch?
When? 1.30 – 3pm
Where? The Malthouse Theatre
Cost? $20
Done deal, right? Sign up here. Ah, but first you've a choice to make, between this workshop and…
Master of the mysterious, guru of guilt, killer of clues…
Vanda Symon!
Who doesn't love a well-woven mystery, a treasure-hunt, a chance to play detective? But pulling together all the threads of a good mystery takes some serious planning and plotting. Who better to learn from than a Murder Mystery writer?
At this session we will craft motives, means and opportunities, plant clues and follow trails. A good mystery can give your narrative a back bone, almost regardless of genre and category, so if you want to keep your reader guessing and enthralled, come along to Plotting with Intent to Murder.
Who? Vanda Symon
What? Plotting with Intent to Murder
When? 1.30 – 3pm
Where? The Malthouse Theatre
Cost? $20
Book yourself in, here. Careful not to double-book though. This and Ready to Launch? are on at the same time. Time to make a call, folks.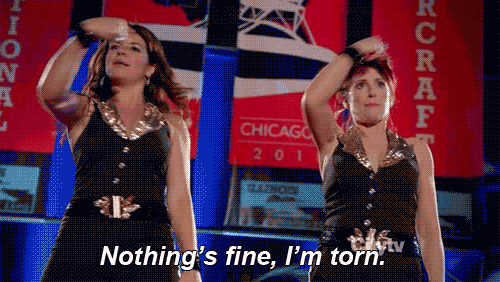 Yes, once again, you have to choose. But I promise, no matter which way you go, you're in for a treat.
So, to recap, tickets are one sale now. You can choose to go to individual sessions, or you can get yourself a weekend pass for $60. This gets you entry to both Friday evening sessions and three of your choice on Saturday.
The National AGM
The workshops will be followed by the New Zealand Society of Author's AGM. Free entry, all welcome, and we promise to put on a stellar afternoon tea which, after all those writing workshops, you'll have earned! The meeting won't be lengthy, just a few formalities and a quick run-down of how things are going around the country, a bit of reporting, a dash of democracy, if you agree say 'aye', that sort of thing.
And then—and then!—for a sort of cherry on the top of the whole shebang…
The Dinner!
This year's feasting and festivities will be held at Formaggio's Restaurant, just a hop, skip and a jump along Colombo Street from The Malthouse Theatre. Check out the menu and RSVP here.